Multimodal transport of food liquids
We are specialists in multimodal transport of food liquids. We guarantee the traceability of the same throughout the journey and the quality of the merchandise until its delivery.
We arrive at your destination, whatever your bulk liquid.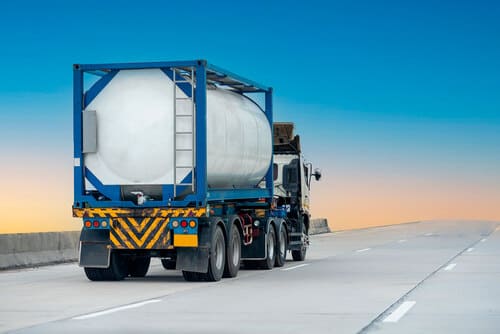 Specialists in transportation of food liquids
We transport any food liquid with all the safety guarantees and complying with all current regulations in this regard. We transport everything from juices, wines, musts, dairy products, butter, liquid glucose, chocolate…, to vegetable oils.
Our commitment is to guarantee a safe and efficient transport of your products, complying with the highest standards of quality and food safety.
We have a team of highly trained professionals who are in charge of supervising each stage of the process, from initial loading to final unloading, ensuring proper and safe handling of your food products.
Transport and logistics solutions for food liquids
Trust us to transport your food liquids. We are committed to excellence in service and customer satisfaction.
Advantages of transporting with us
At our company, we understand the importance of the quality and safety of food products at all times. For this reason, we have developed a multimodal transport system that meets the highest hygiene standards and guarantees the integrity of your food liquids throughout the process.
We also offer transportation services for dangerous goods, dangerous liquids, bulk and heated products.
If you prefer, leave us your information and we will call you
Trust us to transport your food products
We are available to answer your questions, provide updates on the status of your shipments, and accommodate your specific needs.