Deposit and repair of empty and full containers
Our container warehousing service is designed to meet your container storage, repair and management needs, whether empty or full. Whether you need extra space to store your empty containers or require a secure place to store your filled containers prior to shipment, we're here to help.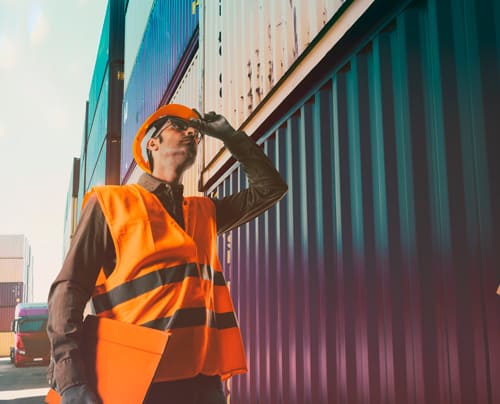 Are your containers full and you are not ready to ship them yet?
Our deposit service is ideal. We can receive your filled containers and keep them in a secure environment until you are ready for shipment. This gives you flexibility and control over your logistics operations.
Our facilities are located just a few minutes from the Madrid-Abroñigal Station. This allows us, together with our large fleet of our own vehicles and qualified personnel, to cover the different needs of our clients in the multimodal transport of all types of products.
Container storage and maintenance solutions
We are the solution in container transport. We are committed to excellence in service and customer satisfaction.
Discover why we are prepared to be your transport company
At PelloTrucks we have containers and a fleet of vehicles equipped with compressors, rotary valves, heating systems, temperature control…, which allows us to guarantee the integrity and quality of the products throughout the journey.
We also offer transport services for dangerous goods, dangerous liquids, food products, storage and maintenance of containers.
If you prefer, leave us your information and we will call you
We want to be your trusted multimodal transport company
Do not hesitate to contact us for more information about our services and rates. Let's talk!