Transport of dangerous liquid substances
We transport dangerous liquids with a full security guarantee, complying at every moment with the current legislation for each type of merchandise.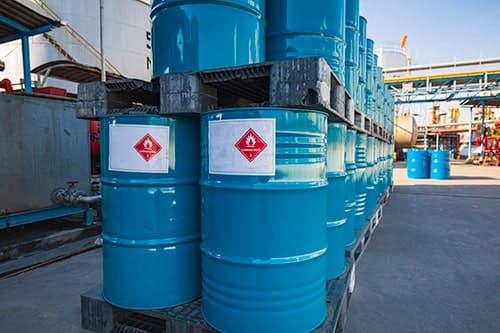 Specialists in the transport of dangerous liquids
Our commitment is to guarantee a safe and efficient transport of dangerous liquid substances, complying with the highest quality and safety standards.
Whether you need to move chemicals, fuels or any other type of dangerous liquid, we are here to provide you with reliable and professional solutions.
Our priority is safety. Therefore, we implement rigorous safety and emergency management protocols to minimize any potential risk.
We work closely with authorities and regulatory bodies to ensure that we comply with all applicable rules and regulations regarding the transport of hazardous liquids.
The road transport of hazardous liquids requires qualified and trained personnel to ensure safety throughout the process
Trust PelloTrucks for the multimodal transport of your dangerous liquids
Advantages of transporting with PelloTrucks
Our company has extensive experience in handling this type of delicate cargo. Our highly trained and specialized team in multimodal transport will be in charge of coordinating all the necessary aspects to guarantee the integrity of your cargo at each stage of the process.
We also offer transport services for dangerous goods, food liquids, bulk and heated products
If you prefer, leave us your information and we will call you
Trust us for the multimodal transport of your dangerous liquids
Our commitment is to offer you a reliable, efficient and safe service at all times. We are available to answer your questions, advise you and customize solutions according to your specific needs.